STARCAST
Web-based performance, 00:40:00
A special livestream event developed to share experimental offerings of knowledge and healing in this time of isolation for COVID-19.

Event goers are virtually beamed onto our ship and to participate in research and activities happening aboard the ship through storytelling, dance, exercise, dreaming, and tea to process and ponder questions of our time.
Co-Concepted by Anna Luisa Petrisko, Tonia B******, and Ana Carolina Estarita Guerrero.

Individual segments directed by Vibration Group Performers Anna Luisa Petrisko, Fanciulla Gentile, Jon Almaraz, Lu Coy, and Tiara Jackson.

Musical performances by Micaela Tobin, Sarah Gail, and Barry Brannum.

OPERA

Immersive Installation & Performance, 02:00:00
Visit the Vibration Group spaceship, an immersive installation activated by members of the Vibration Group themselves.

Have a toast, peruse the closets, engage the research, water the plants, do some motion exercises and relax in the VR spa.

For the final hour, guests are asked to take a seat for "Group Therapy," a musical journey through the emotions of traveling through fractured worlds, missing their home on a fraught Earth.

Opera written and scored by Anna Luisa Petrisko.
(full credits below)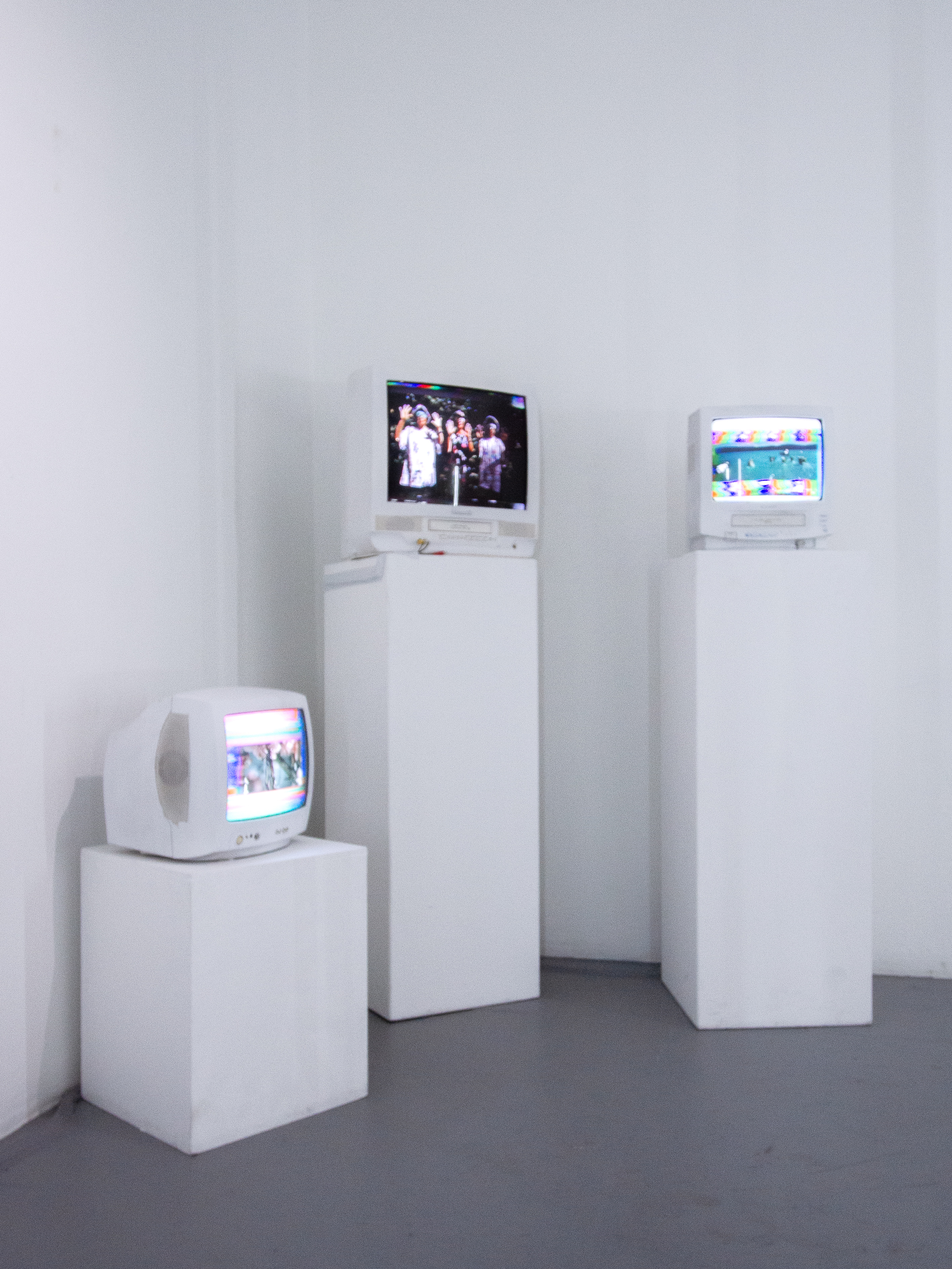 EARTHNESS VR SPA
Interactive VR Installation, 00:05:00
Earthness launched as Vibration Group's guided "earthing" meditation experience for home-sick members of their spaceship to ground themselves with the best of nature's memory.

Winding the plush crystal controller engages atmospheric elements in each surrounding.

It is said that the crystal also mines memories of those who use it, to supply the machine learning behind Earthness' simulations.
VR by Tonia B****** and Ana Carolina Estarita Guerrero.
Writing and score by Anna Luisa Petrisko.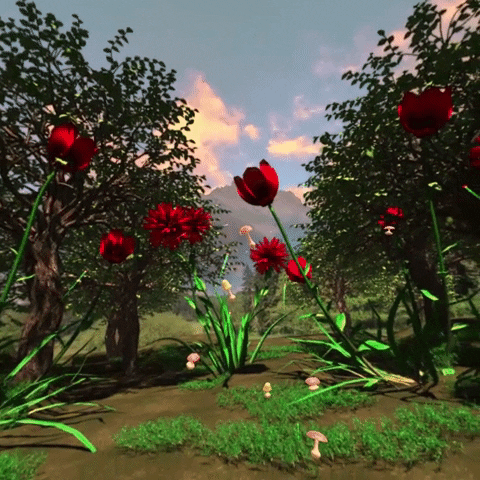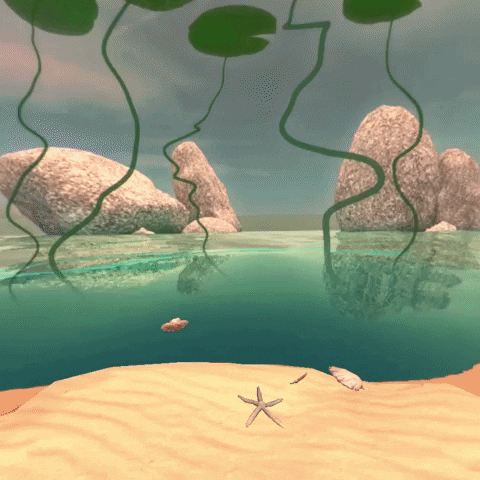 RESEARCH PORTAL
Touch Screen Kiosk Interface
Inspired by public library kiosks and office portals, the Vibration Group connects with a constellation of sister ships to share intergalactic library catalogue, calendar events, member resources, and ship status.
Interaction Design by Tonia B******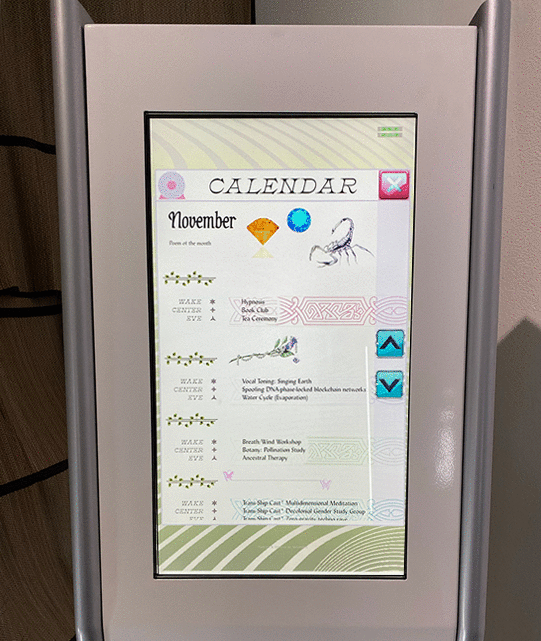 SUPPORT US
The Vibration Group is open to
collaboration
donation
merchandise

Click below for the digital album and outfits from the sci fi opera
"The Body Bends in Space: Vibration Group Exercises Vol. 1"
Limited Edition Riso Printed Book
Book design by Kristian Henson
Printed at TXT Books.

"Energy/Thought I Wanted To"
Record featuring "Energy" Single from Vibration Group
Alongside "Thought I Wanted To" by Adee Roberson & Julius Smack
Published by Practical Records